Meet Our Zillmere Dentists
Friendly Smiles in Zillmere
At Zillmere Dentists, we provide a warm, welcoming environment with attentive one-on-one care. Dr Ray Hong and Dr Lucy Han are committed to serving you and your family with the same type of care that they would provide to their own families.
Dr Ray Hong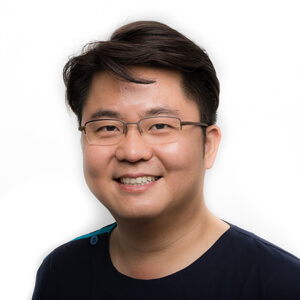 Dr Hong graduated from the University of Otago with his Bachelor of Dental Surgery in 2004. His family immigrated to New Zealand when he was 18 years old, and he moved to Australia in 2005. After working in Tasmania and Mid North Coast NSW, he gained experiences in minor oral surgery such as surgical extractions and wisdom teeth removal, trauma and medically compromised patients. Since then he moved to Gold Coast where he has had experienced in cosmetic dentistry, crowns, bridges, veneers, root canal treatment and CAD/CAM dentistry.
He decided to become a dentist after having a bad fall when he was young. It left him with a broken front tooth and in excruciating pain. After his dentist had gotten him out of pain, he became fascinated with the profession and wanted to pass his experience on to someone else in need.
Dr Hong purchased Zillmere Dentists from the previous dentist and continues to serve both new and existing patients of the practice. His most favourite aspects of his job are meeting new people and satisfying them with the services that he has to offer.
His goal is to find a rewarding solution for his patients' oral health problems.
As a general dentist, Dr Hong provides a great variety of services to his patients, including dental implants. He has completed several courses on implantology techniques and is member of the:
Australian Society of Implant Dentistry
Australian Dental Association
Australian Osseointegration Society
Australian Prosthodontic Society
In His Free Time
A father of three, Dr Hong stays quite busy with his family. His favourite pastime is riding the bike with his daughter and son. He also enjoys walking outdoors to enjoy the fresh air.

Zillmere Dentists | (07) 3265 6010